My Covet List: Chanel "Crystal Age" Open Bootie
I am addicted to pink shoes.  It all started in elementary school when my mother bought me a pair of pink suede ballet flats, complete with ribbons that tied around my ankles.  Ever since, I've been in love.  I own close to ten pairs of shoes in various shades of pink, from ballet flats, to tennis shoes, to pointy kitten heels.  It's a problem, I realize.
So it's really no surprise that these took my breath away, when I spied them in the September issue of Vogue.  I am positively smitten with the painted effect of these booties-slash-t-straps, which, in itself, is an optical illusion, and I'm certain the heels are an exact replica of the kind worn by Cinderella, once upon a time.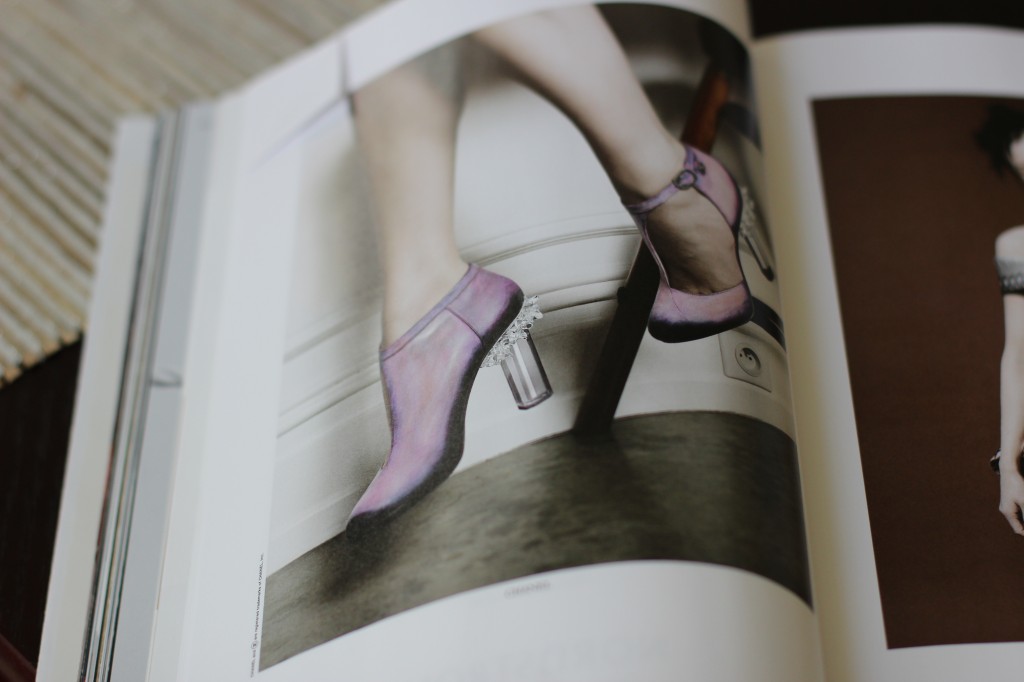 These beauties are available in Salon Shoes at Nordstrom, so they won't be gracing my feet anytime soon.  But if they did, I would wear them to catch the Louis Vuitton train.  Is that a fashion crime?