Hanging In There
Back in April, I worked hard to prepare our backyard for the brutal Texas summer, complete with a new coat of paint for our porch posts and a bunch of hanging baskets to liven things up while blocking out the afternoon sun.  I selected plants that are bred to withstand lots of sun and heat, so that fact, combined with a much cooler, wetter summer, created a great environment for my plants to really thrive.  Here's a look at how my hanging gardens are holding up.
This is my very first, and largest, plumbago, framed by my little garden poem.  This plant has always looked a bit scraggly, but it has really grown well in direct sun.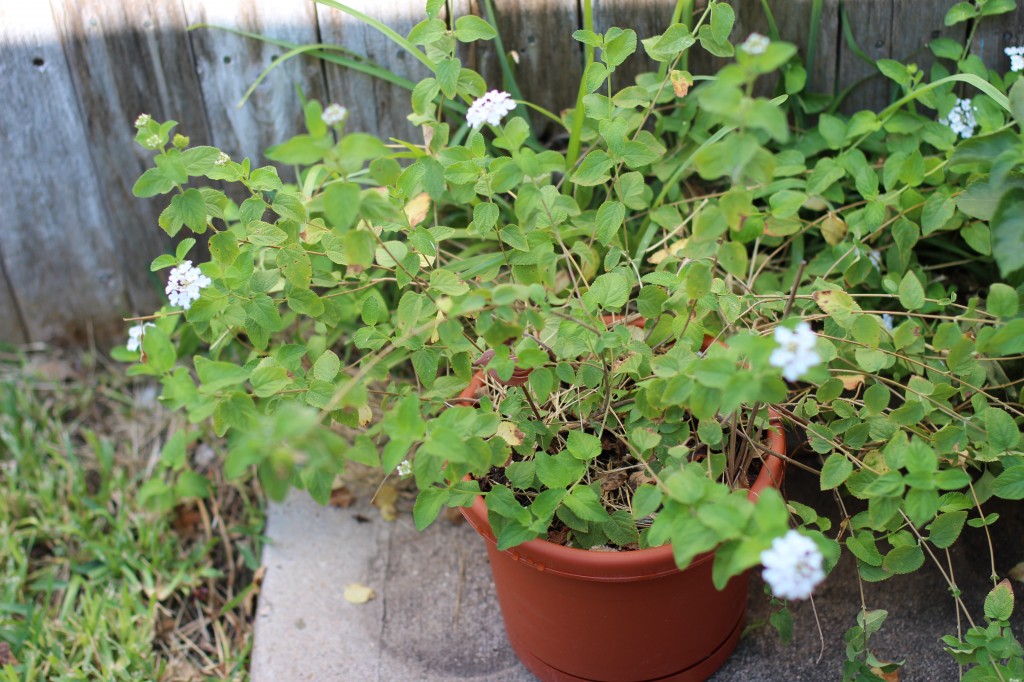 Here's a glimpse of a lantana plant, which is well-suited for hot climates and xeriscaping.  I have a bit of a heavy hand when it comes to watering, but my lantana pots have adapted to my habits and actually droop in the mornings if they aren't watered by 9 am.  I think I have spoiled them!
A side view of my pots, a mixture of lantana and plumbago.  The little lavender plant is also doing very well.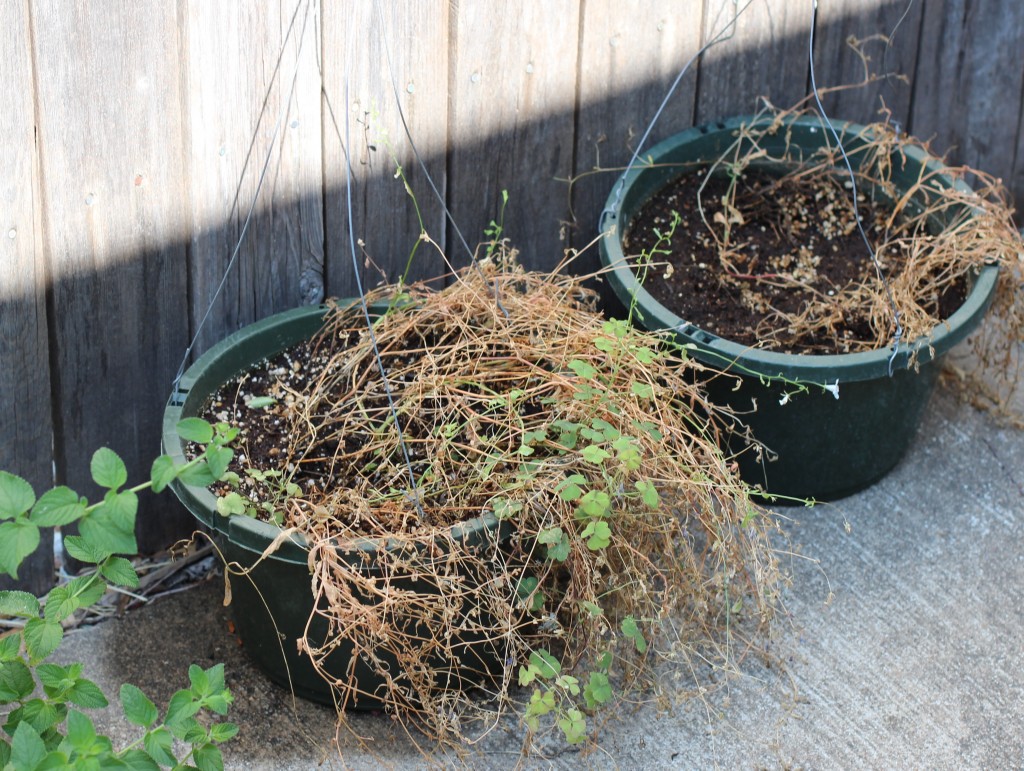 The lobelia have not fared as well, I'm sad to report, and are mostly gone now, aside from a few clover.  I had never raised these before, and I believe lobelia are more delicate, so I'm impressed that they lasted until August.
My geranium collection is still going strong, though some have faded in the direct sun, and all could use a good pruning.  I actually pruned them well all summer long, deadheading while the boys played outside, but I've been slacking a bit in the August heat.  Still, I think these will survive through the fall and, hopefully, into next year.
And finally, my pride and joy, the begonia and bougainvillea purchased from the local high school's agricultural department last spring.  I'm so impressed by how well these plants are flourishing, and the bougainvillea is really taking on a life of its own.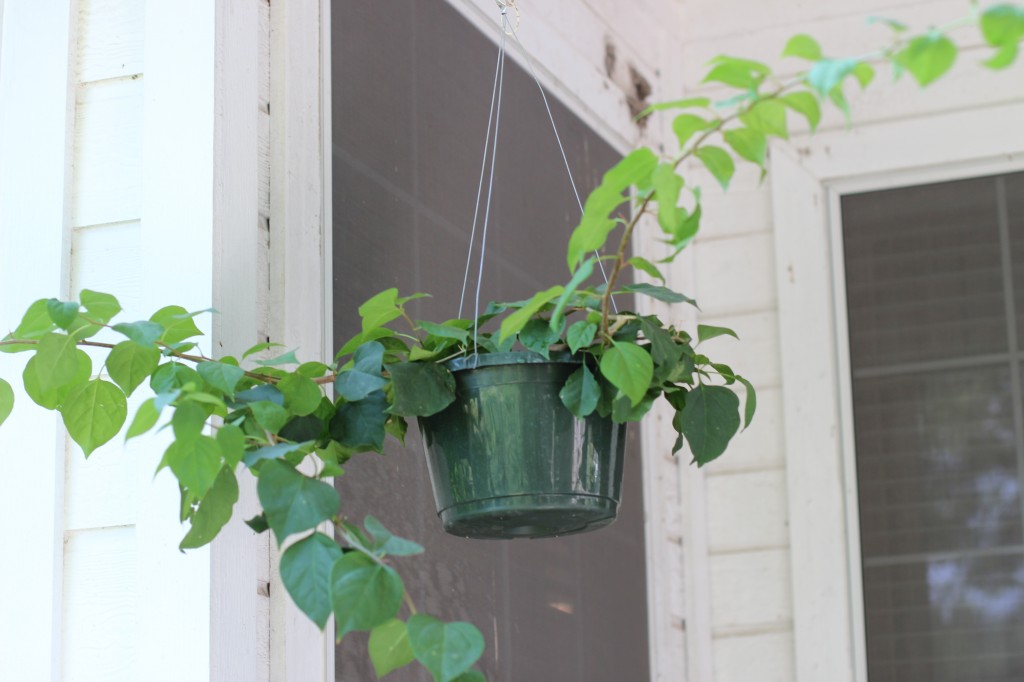 I didn't know much about bougainvillea before I purchased it, but the stems produce long thorns that can be toxic.  The sap of the thorns can cause an irritating skin rash, so I'm careful to keep these out of the boys' reach and I'm trying to persuade the vines to grow along the roof of my porch.
Overall, I'm thrilled with my hanging gardens and how well everything is growing at the end of the summer.  I'm also thrilled to tell you that these pictures were taken with our new Canon Rebel T3i camera and EF 50 mm lens!