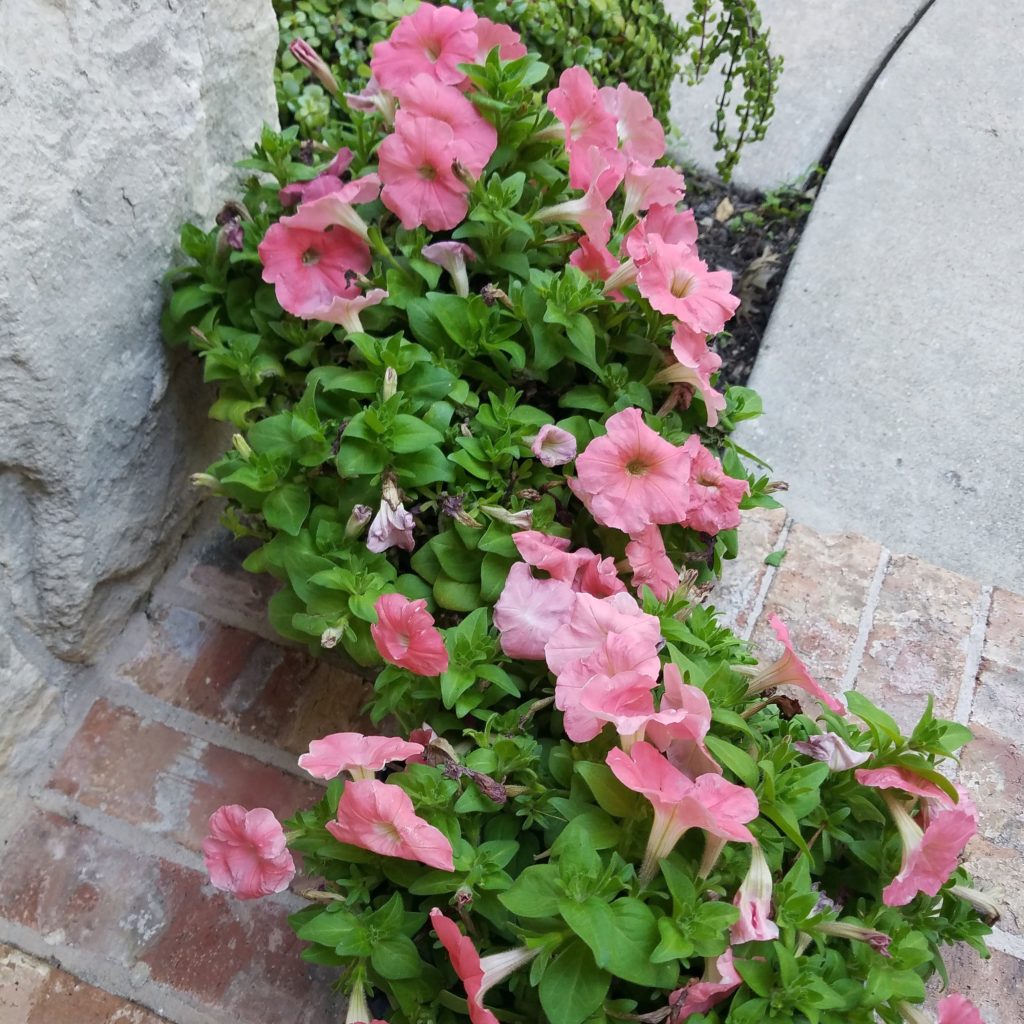 It's been a minute, to put it mildly. My blogging dwindled over the past several years, and in April of 2019, my family moved from Pflugerville to Round Rock, Texas. We settled in fairly easily and the boys started a new school that they love. As we've adjusted to the realities of Covid-19, finished the school year via distance learning, and are witnessing the national awakening of the Black Lives Matter Movement, I've felt the urge to start writing again.
For me, writing is both creative and cathartic, and now that we are settled into our second summer in our new home, I have more time and energy to spend writing and researching ideas that interest me. I spend a lot of time reading online, and it feels natural to start to share a bit of myself again, too.
Especially now, it's important to share resources and information that we find helpful, and that's my goal with reviving my blog. For years I wrote from the perspective of an ethical consumer, and that journey helped me gain insight into the systemic racism and daily inequities that exist for Black people in the United States.
I'm sharing a list of articles, movies, and links I've found helpful, both in the past and recently, too, as I continue to read and learn about systemic racism. This isn't a comprehensive list, and includes things I haven't seen mentioned often in other places. Please feel free to add your own suggestions in the comments.
13th, Ava DuVernay's powerful documentary about mass incarceration, is an invaluable resource available on Netflix.
American Son, also on Netflix, is the film version of the Broadway play starring Kerry Washington. All of the actors reprise their original stage roles in the movie.
"For Black Children at the End of the World –And the Beginning," a poem by Roger Reeves, an Austin poet. Reeves explains the poem's meaning and describes a friend's young son who waved at snipers on the roof of the capitol building in the hope that they would not shoot him. Some waved back.
Crystal Valentine's poetry is POWERFUL. "And the News Reporter Says Jesus Is White" was first performed in 2016 and is even more relevant now.
Christen A. Smith is a professor at UT Austin and examines how police violence is killing Black women.
This year's winners of NPR's Student Podcast Challenge focus on environmental racism in their own neighborhood.
I first learned about the effects of environmental racism from Dominique Drakeford, the co-founder of Sustainable Brooklyn.
"Why I Took My Young Son to a Protest."
"White Privilege: Unpacking the Invisible Knapsack" by Peggy McIntosh.
4 Comments

on Checking In, 2020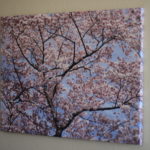 Before the holidays, the boys and I watched Paddington, the live-action version of the British cartoon, and I fell in love with the Brown family house. There's a wonderful post about it here, if you'd like to see detailed pictures. In the foyer of the home, there's a gorgeous mural of a cherry blossom tree, which changes its appearance according to the mood of the family. We watched that movie over and over again during the week-long Thanksgiving break (the boys grew tired of it before I did), and I decided that our family needed a reminder of the movie because we (I) loved it so much.
In a stroke of serendipity, Photowall contacted me around that time to work together. Based in Sweden, Photowall offers wall murals and prints in a variety of sizes and shapes that can be customized to fit your design needs. You can also upload your own photos and have them made into prints. Best of all, the materials used to create the murals and prints are environmentally friendly and fade-resistant in sunlight. Photowall also partners with Vi Agroforestry, a Swedish development cooperation organization, to plant trees in eastern Africa.
After learning about Photowall's mission, I was excited to choose a print to review, and I searched through many options before finding this gorgeous cherry blossom photo. Once everyone in my house agreed with my choice, I placed my order and it arrived very quickly. The print itself was rolled in a tube and the order contained a DIY wooden frame to assemble and hang the photo on the wall. Ryan was excited to make the frame as soon as it was delivered, and the entire process took roughly 30 minutes. He followed the instructions completely to build the simple frame, and then carefully hung it. We chose a spot in our secondary hallway, near the boys' bedrooms, that is rather dark and doesn't get much natural light. The large print with its bright colors almost looks like a window here, and it has stayed in place very well, even with two boys running past it multiple times a day.
I'm really thrilled with our gorgeous cherry blossom print and the meaning behind it, and I can definitely recommend Photowall if you are on the hunt for a large piece of artwork for your home. The entire process was extremely easy and this print will last a lifetime.
If you order from Photowall between now and February 14th, you can use code: walkingwithcakecampaign2018 to receive 20% off.
No Comments

on Cherry Blossoms by Photowall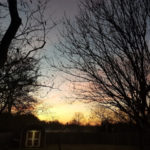 Happy New Year! I hope your holidays were wonderful and restful and you are enjoying the first days of 2018. I've stepped away from blogging lately, and have busied myself with other things. My writing has slowed throughout the last several years, and I think that's a natural progression, since I initially started blogging as a creative outlet when my children were very young. Now that they are older, I have more time to myself and less of a hunger to write everything down. My journey within ethical fashion gave me new insights and perspectives to share on a regular basis, and now that I'm in a comfortable spot there (not really shopping much or promoting brands), I'm not writing much about it. I'm still a huge fan of ethical bloggers and brands, and I encourage you to follow the Ethical Writers and Creatives for more information. The group is filled with incredibly talented writers and activists.
I've been volunteering a lot at my sons' school, and it's been a very busy semester. Recently, I met the wife of Ryan's co-worker, and she runs a local non-profit called Classroom Connection that provides supplies to teachers in Title I schools. She's a former teacher in my local district, where I also taught briefly years ago, and since my boys attend a Title I school, we worked together to organize a supply donation day for the teachers at our school. In addition, she is in contact with tech conferences that meet at the Austin Convention Center, and picks up their leftover swag and promotional items to donate to local schools. With a bit of clever organizing, we were able to deliver 50 beanbag chairs, plastic shelves, whiteboards, and other items to the teachers, too. It was really a wonderful thing, and my boys and I spent one cold December night unloading a rental truck alongside other parents and teachers. I was so proud of all of us!
We had a nice, long break (18 days!) and celebrated Ryan's 40th birthday. We also took a quick trip to The Pearl in San Antonio and stayed at Hotel Emma one night. Ryan and I were incredibly impressed with the beauty of the historic, restored brewery and it was a really fun experience. I can't wait to go back and explore a bit longer next time. If you are in San Antonio, I highly recommend visiting The Pearl. You can also walk around Hotel Emma even if you aren't a guest and step back in time for a few hours. It actually made me a little homesick for my hometown.
The boys went back to school this week and we are all getting back to our regular routines, which feels really good after such a long break. I still feel a little restless, but I find comfort in my daily rituals and I'm looking forward to the promise of a better year.
Happy 2018!
No Comments

on The Best I Can