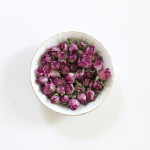 No Comments

on This and That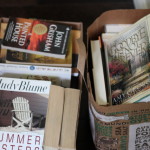 As I'm continuing to clean out our house after ten years here, and in preparation for our possible move, I recently thinned out our large book collection. I love a home filled with books and there are many I will never part with, but I also have a bunch of books I'd consider "one time reads" that other people might enjoy. A local charity's donation truck was scheduled for our neighborhood around the same time, so I filled two large boxes and put them on the porch for the truck to pick up.
After learning more about ethical clothing and what happens to the clothes we "donate" in the United States, I'm reluctant to give to charity trucks these days. But this particular charity specifically asks for books, along with household items, to distribute to local residents. Our local library also takes book donations and even has a drop slot to make it easy. I'm planning to donate a few books there over the next few months.
My parents have a great used bookstore near their home, and they often buy a bag of paperbacks to read, then return them and get others. This is a great option and you can earn store credit for the books you donate.  Other places that are in need of books include local schools, nursing homes, and care facilities for older adults. I also have a large stack of fashion magazines that I need to find a new home for, so that's something else to add to my list.
I'm slowly but surely thinning out our possessions, and I'm happy that some of the things we no longer need will go to people who will enjoy using them.
No Comments

on Cleaning House: Donating Books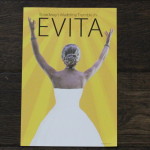 This week was fun and busy, too! Tuesday night, my sister and I attended a local theatre's production of Evita before it opened officially the next day. It was wonderful and fun to stay out late during the week. October is finally here and I've decorated the house for the season. The boys are excited about their Halloween costumes and we're hoping to find something that works for them this weekend. In the meantime, here are a few things that caught my eye this week.
First, we as a nation need to wake up.
The Gypsy Kitchen, a really cool concept.
Beautiful rooms fit for Disney princesses.
Bill Withers, who wrote "Lean on Me," is honored with a tribute concert at Carnegie Hall.
A very strange Austin story involving an Australian opal.
And if you're in New York City this weekend, the Ethical Writers Coalition is hosting an amazing clothing swap.
Have a wonderful weekend!
No Comments

on This and That