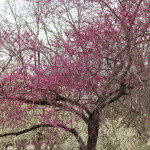 No Comments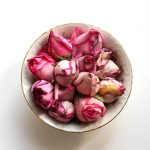 This post is really a continuation of Monday's, when I shared my inspiration for spring. I was looking forward to the coming season, and then the weather turned cold again. The boys' school schedules have been a little disrupted by freezing rain (or the anticipation of it), and we've spent a lot of time huddled up inside this week. I'm still making my way through my stack of magazines and hunting for more ideas to inspire me during the next few months.
The boys and I have started reading The Boxcar Children series before they go to bed, and we finished the first book Monday night. It's a sweet series written for young readers, and I'm so excited that both of my boys are enjoying the chapters as much as I am. I didn't read the books when I was growing up, but my younger sister did and loved them. We've started the second book, which is more of a mystery like the rest of the series (the first book is more background information), and it's been fun to watch my little guys guess where the plot is headed. There's also an animated movie version on Netflix, which is taken straight from the stories and is perfect for young children.
In my own reading, I'm slowly working my way through Ann Patchett's This is the Story of a Happy Marriage, which is interesting and well-written, but just hasn't quite captured me yet. I also read about this new book by Elisa Albert, and I'm hoping to start it soon. The article caught my eye because I had a difficult time adjusting after my first child was born. It might be interesting to read a piece of fiction about the topic, now that I'm a few years removed from my own experience.
I've finished this season of "Downton Abbey," aside from the Christmas special which is the finale here in the United States, and I'm pretty sure that show has finally jumped the shark. It seems like recycled plots and characters (Rose replaced Sybil and nobody noticed; Bates and Anna can't stay out of jail), and I'm feeling over the whole thing at this point. I wonder how much longer it will go on. I'm looking forward to "Mad Men's" final season, and the return of "Call the Midwife" and "Peaky Blinders," whenever they reappear. Ryan and I are finally watching the fourth season of "Game of Thrones," and it's been fun catching up with the old characters again.
Suno NY is a high-end ethical brand that has some gorgeous pieces this season, and I've enjoyed perusing their site for fun. This article from 2013 explains a little about the company, which I've admired since before I became interested in responsible clothing options. Suno NY's fashion film for the current season is lovely to watch.
These are the things that have been on my radar lately as I'm waiting anxiously for warmer weather. How are you surviving the winter? What has you dreaming of spring?
4 Comments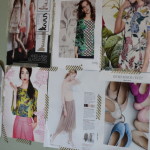 I've been catching up on my pile of magazines lately, and with March quickly approaching, I've been on the hunt for spring inspiration. Fashion has always been an inspiring source for me, and this year, I find myself drawn to lighter colors and floral patterns, too.  As someone who seeks out ethical clothing options, it can be a bit difficult to translate the looks I admire into responsible pieces I'm able to afford, but it's a fun challenge.
I often find myself drawn to a specific advertising campaign, and this year, Coach has really caught my attention, much to my great surprise.  I have never looked twice at this company, and while I'm not planning to purchase anything, I'm in love with this year's concept and the pieces, too.  Coach has collaborated with L.A.-based artist Gary Baseman to create a line of whimsical, and slightly dark, cartoon characters that feature heavily in the spring line. A weird looking cartoon animal placed prominently on the side of an otherwise elegant handbag is absolutely endearing, and it captures the very definition of fashion as fun and frivolous. It's pure genius.
The entire line is playful and accessible, with looks that you might actually see on someone at the grocery store. The Coach girl of 2015 is too smart for her hometown, another perfect idea, since we all feel that way at some point in our lives. You can watch the Spring 2015 film here to see what I mean.
Now, I just have to figure out a way to translate this look into something I'll feel good wearing. I hope to find something that works and show it to you soon.
2 Comments