Party Dress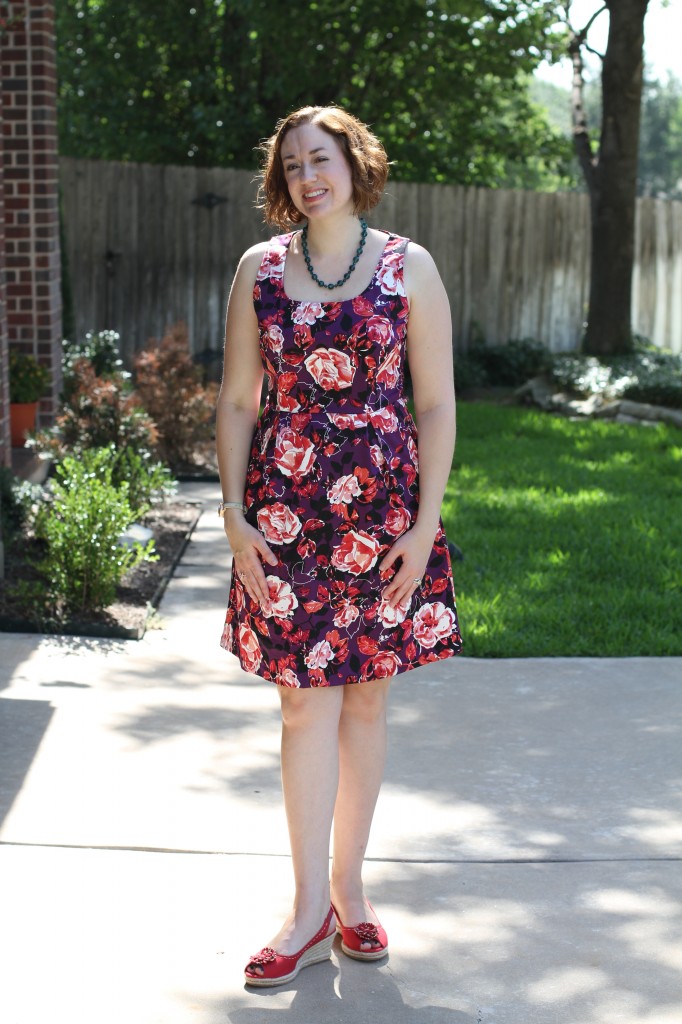 I celebrated my birthday recently with a small family get-together, and wore this dress for the occasion.  It was incredibly hot that day, and just taking pictures in the morning was enough to send us back inside to cool off before the party got started.
Since the dress is cotton, it's completely breathable, so I made sure to purchase both available styles.  Alison from Wardrobe Oxygen says that "the most stylish women have uniforms," and when I find a piece that works for me, I buy as many different colors as I can afford.  (Remember this black tee?  It's one of six in my collection.)
Both dresses come with a removable belt and will easily transition to fall and winter when paired with tights and a cardigan, so they are great, inexpensive investment pieces.
I paired the red dress with my favorite espadrilles and my newly painted beads.  Here's a closeup of the stunning sea glass.  Have a wonderful weekend!